The complete John "Bull" Bramlett story. A must read. Written by John Bramlett (with Tula Jeffries).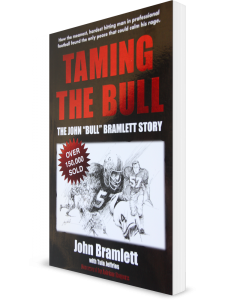 Headed down a dangerous path and unable to overcome his personal demons, Bramlett seemed destined for destruction—until his wife and a few acquaintances presented him with a new direction for his life.
Hearing and accepting a message of love and faith for the first time, Bramlett embarked on an entirely different path. Taming the Bull chronicles this change, as Bramlett becomes a champion for good.
Read an Excerpt